Why Choose Lapiplasty ?
Rather than cutting and shifting the bone with 2D surgery,
Lapiplasty" provides a 3D correction that secures the unstable joint
and gets you back on your feet quickly in a walking boot.
97% of Lapiplasty" patients maintained their 3D bunion correction
at 13 months.
Traditional Surgery Is Not Enough
Osteotomy Has Proven to Be Inconsistent
12x more likely for bunion to recur if 3D problem not addressed
Bunion Deformity
An unstable foundation allows the metatarsal bone to drift out of 3D alignment, causing the visible "bump" on the inside of the foot.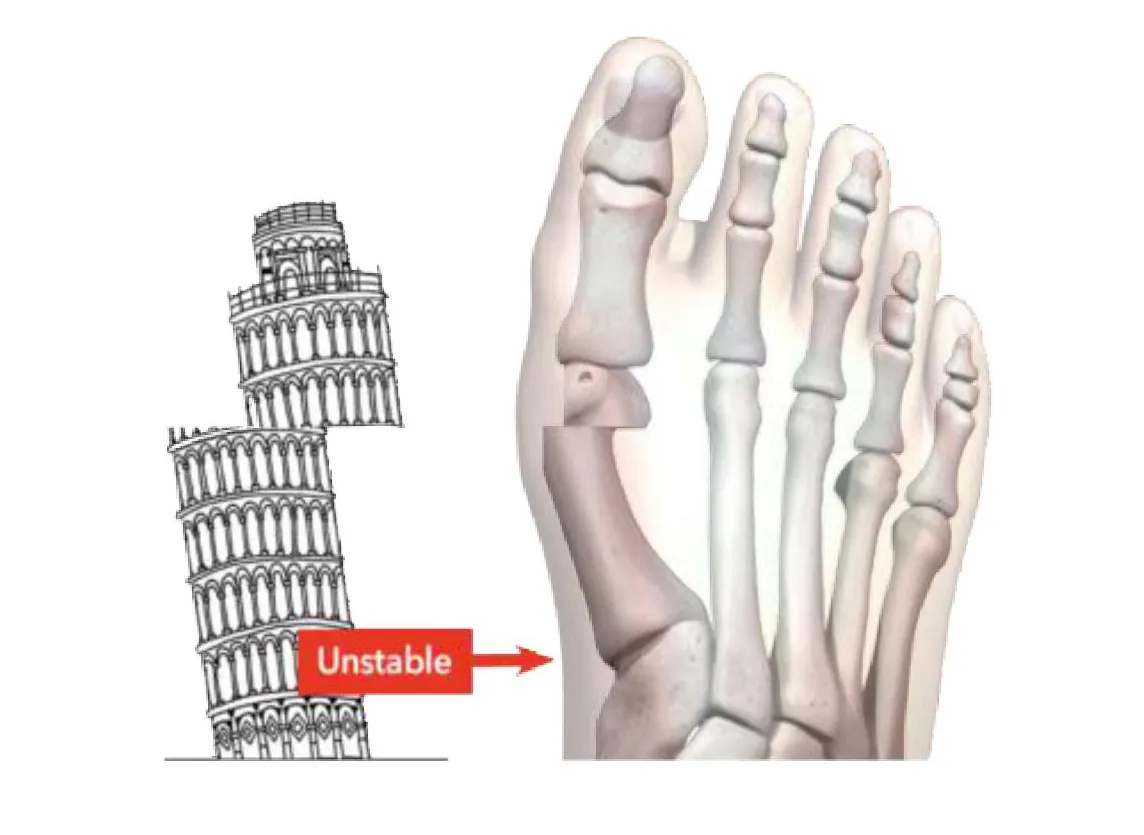 Osteotomies (Traditional 2D Surgery)
Osteotomies target the cosmetic bump by cutting and shifting the bone in 2D, but do not address all 3 dimensions of the deformity or the unstable foundation.
Lapiplasty® 3D Button Correction™
This advanced procedure precisely corrects the 3D metatarsal alignment and secures the foundation, allowing you to get back on your feet quickly in a waling boot. 3
Changing Bunion Correction for Good
The Positive Effect of Lapiplasty ®
Changing Bunion Correction for Good
The Positive Effect of Lapiplasty ®